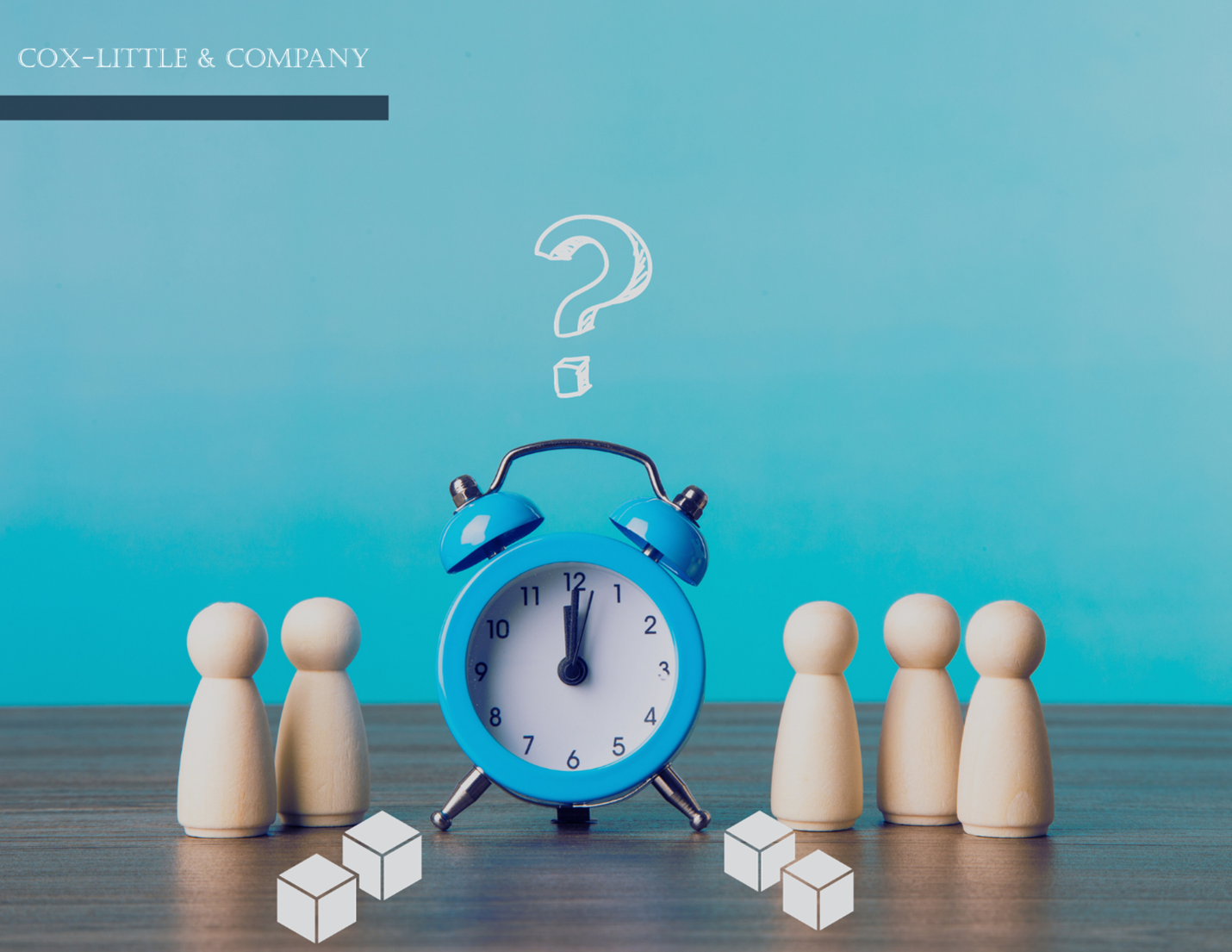 The deadline inches closer for SAP ECC 6.0 support end date. SAP Business Suite, which also includes SAP ECC and SAP S/4HANA, extended the deadline from 2025 to 2027 for the robust on-prem ERP system!
This news can be hard-hitting for users who have spent years of expertise and bandwidth on SAP ECC. However, SAP ECC support deadline doesn't come as a rude surprise for those customers who are already aware of issues around large-scale migration. This means there are two choices for customers—upgrade to a new ERP provider or pick the S/4HANA route if they want to stick to SAP.
Before getting started on planning ERP upgrade cycle or assessing different licensing options of various ERP systems, let's head back to certain facts about SAP ECC support deadline. In this blog, we will revisit the basics of the end-of-life SAP ECC, SAP's latest support announcements, and different implementation approaches to migrate from SAP ECC to SAP S/4HANA.
SAP ECC and Demarcating the SAP ECC Support Roadmap
The SAP ERP Central Component or SAP ECC is an on-prem ERP system that integrates digital data from multiple areas across the business in real time to enable a unified view of the systems and organizational resources. This helps key decision-makers and stakeholders of the organization be data-driven in making decisions.
R/3 is the predecessor version of the SAP ECC. It runs on SAP HANA, a multi-model database that hosts information in memory rather than on disk.  It can also run on D2B, SQL, Oracle, and more. S/4HANA is the latest ERP offering which is more than an upgraded version of ECC. In fact, S/4HANA is a redesigned version with advanced analytics, real-time processing, and much more robust integrations with other SAP platforms.
The SAP ECC is a foundational part of the SAP Business Suite that includes SAP customer relationship management (CRM), SAP supply chain management (SCM), and various components that are meant for optimizing specific areas and processes within a business.  The SAP ECC users are usually mid-sized to large organizations across industries.
The SAP ECC Components:
When R/3 upgraded to SAP ECC, in its documentation the term, 'module' was replaced with the word 'components'.  A few of the SAP users still refer to it as a module. The ECC has functional components and two technical components which are explained below:
SAP Finance and SAP Controlling: SAP FICO as it is popularly called includes two modules for handling accounting and reporting, cost planning, and cost monitoring. It helps consolidate financial information and data in a central platform to help keep track of financial performance with accurate analytics data.
SAP Sales and Distribution: The SAP SD component handles all aspects of the sales and distribution processes and workflows including direct sales, distribution channels, customer returns, billing and invoices, credit issuance, etc.
SAP Material Management: The SAP MM components is concerned with processes beginning from the actual procurement of the inventory materials or services from the supplies to computing goods storage, planning, inventory distribution, receipts, and transfer of the materials across the storage or departments in real-time.
SAP Production Planning: The SAP production planning or SAP PP components help plan the overall production or manufacturing process based on the manufacturing capacity, sales, and distribution bandwidth. They ensure optimal utilization of the manufacturing supply chain and resources.
SAP Quality Management: SAP Quality Management or SAP QM combines procurements, production, sales, inventory, and raw material and equipment maintenance processes to maintain and standardize quality levels.
SAP Plant Maintenance: SAP PM component helps exercise close control and monitoring of the materials, physical manufacturing assets like machinery, equipment, storage, and shop and factory floors to make sure they are in working condition.
SAP Customer Service: The SAP Customer Service or SAP CS component is concerned with elevating the quality of customer service by managing a complete slew of processes and departments where customers receive maintenance services to the products or equipment purchased.
SAP Project System: Whenever a manufacturer is looking to set up a new plant or unit and manage its turnaround, they can implement the SAP project System or SAP PS component to plan and allocate costs for procurement, production processes, and material distribution
SAP Human Capital Management: The SAP HCM includes payroll, time management like employee attendance, travel, leave, tasks delivered, and performance-related information to make the unit and workplace more employee-friendly and safe.
SAP ECC's Technical Components: It includes technical components that are important for the SAP ECC implementation like the ABAP and NetWeaver. Most of the users of the ABAP component leverage it to build custom reports or build certain reporting formats that help them adhere to the existing legal and financial reporting framework.
NetWeaver or the underlying tech stack of SAP ECC is used for custom integration with applications or systems and their custom development using the ABAP programming language. NetWeaver is used by customers to enable assigning roles or authorizations to individuals or groups in their organization.
In addition to the above technical components, the SAP ECC includes SAP Basis, SAP Security, SAP Solution Manager, Exchange Infrastructure, Information Systems Management, and Customer Relationship Management (SAP CRM Technical Module).
Announcements for SAP ECC Support Deadline
In the past, SAP moved its end-of-support deadlines many times due to pressures of meeting customer expectations. As per the information on the ERP vendor's website, the maintenance commitment for the SAP Business Suite including the SAP ECC 6.0 and SAP S/4HANA is until the end of 2030 with the condition that the users will start paying for the support from 2027. Upon the completion of the deadline, users would be unable to access the support or security features to manage any technical queries.
During one of the sessions at the SAP conference held recently, the ERP vendor announced that their user group DSAG data report suggests nearly 50% of the ECC systems will not be in line for the support extension between 2025 and 2027. The ECC instances on the enhancement pack, EHP6, and later versions will be suitable for extension. Additionally, their data reveals that of the customers who are on the EHP54 and their earlier versions, almost 40% are unaware of the support deadline. The maintenance support is likely to end for 13K+ users by the end of 2025. According to the company's Managing Director, Jens Gleichmann, the customers who are on EHP5 or the previous versions would not update to a new ECC enhancement pack. Instead, they try to transition to the most recent version of S/4 HANA which the company will support till the end of 2040.
Also, data from Gartner's research found that 33% of SAP ECC users have bought or subscribed to licenses to move to S/4HANA. The findings from the second quarter of this year also revealed that while a third of ECC users failed to purchase to S/4HANA, about a fifth of users were live with the recent SAP ERP platform with at least one of the components.
To Stay or Not to Stay on SAP ECC
The Gartner research observations show that many customers are yet to make their final decision regarding S/4HANA and recommend users to take their time before moving into the ERP platform. The research notes further adds, "Not every organization will complete its migration before the announced end-of-life support date for SAP ECC. The more complex your environment, the more likely it is that migration will be a multiyear journey and will require more resources – from your organization and from an implementation partner."
If customers of SAP ECC choose to stay until 2030, they are likely to put off immediate changes and upgrades to modernize their entire ERP system. But they will have to pay the additional cost of support and maintenance fees. On the other hand, shifting to the SAP S/4HANA won't be a simple migration journey. It would mean a total revamp, as the ERP platform is built on top of the latest SAP'S in-memory database which would also require more tech expertise, new software licenses, and possible risks that cannot be ignored.  The users can also leverage ECC's licenses to move to a subscription-based model in the cloud under the RISE with SAP and GROW with SAP programs with service partners or cloud hyperscalers. However, customers are advised to be mindful of the future impact of their choices.
There are several companies that continue offering third-party SAP ECC support after 2027 and post-2030. Many companies exist that have been leveraging third-party support to save up on SAP support costs. However, it may not be a long-term option as these third-party support providers may not be able to deliver the expected roaster of updates and product enhancements like SAP. This option would be ideal only in specific cases where a customer is exclusively seeking to address an issue that requires a specific type of skill and knowledge of the SAP ERP platform.
Moving to SAP S/4HANA after the SAP ECC Support End Date
The flagship SAP S/4HANA is driven by SAP's commitment to deliver innovative updates for at least the next two decades to empower customers to rely on its 'secure backbone' to drive continuous innovations for business value. The proactive step and extended support commitment would make customers intelligent enterprises that are striving for innovation in shorter cycles for modern digital transformation.
From its DSAG survey, SAP did not find a single SAP user who did not prefer moving to SAP S/4HANA. It is not just technical replacement, SAP S/4HANA will reinvent the way a business operates. It is slated to "deliver net-new customer and employee experiences and establish new business models," says Michael Kleinemeier, Executive Board Member of SAP SE of the SAP Digital Business Services.  From scalability and cost-centricity standpoint, moving to SAP S/4HANA would be a strategic choice for businesses that can adopt the following approaches to achieve full transformation:
Greenfield Implementation: A start from the top or installing a new SAP S/4HANA from scratch is called the Greenfield approach. For the users, it may be slightly heavy on their pocket but provides a brand-new beginning to adjust the ERP environs and its capabilities as per the processes and business requirements. Once the ERP software is installed, users can migrate data from previous systems and applications and impart necessary training to their users to get used to the features and functions. The Greenfield approach is great for organizations that are looking to re-engineer existing processes and workflows. However, it may require proper planning and execution to maintain data compliance while retrieving and managing data from old systems.
Brownfield Implementation: Brownfield is a deployment method that involves upgrading a current SAP platform by adding some brand-new features but retaining some of the legacy components and customizations. This approach is very close to a regular software upgrade that involves some amount of disruption but offers safety against risks from sudden change for businesses that are looking to retain existing business processes and systems. This method allows room for automation of certain processes like migration but may also involve system downtime.
Hybrid Implementation: Strike the right balance with the hybrid approach which is a middle layer between Greenfield and Brownfield approaches. It guarantees more conversion benefits as seen in the Brownfield strategy while also avoiding the scale and costs involved in Greenfield deployments. This method helps implement some of the latest SAP S/4HANA features which are challenging to integrate after the initial go-live.
Selective Data Transition (SDT) solutions come in handy for this type of implementation to help manage any level of disruption irrespective of its scale and impact on the data, expediting the data conversion process from the legacy SAP ECC to SAP S/4HANA.  Users can implement changes rather quickly with minimal impact on the business in less time. All in all, this approach is great for users seeking modernization without rapid conversion. This method is great for keeping up with the changing digital pressures and trends in today's business climate.
Our Takeaway on SAP ECC End of Maintenance
The need to hold on to SAP ECC or move to the SAP S/4HANA must be an informed leap of faith and awareness about SAP ECC support roadmap helps chart out an effective plan. Businesses cannot continue existing in the legacy platform while aiming for majestic transformations to their mission-critical systems while continuing to pay even after the SAP ECC ends support. If doubts persist on the value realization of SAP S/4HANA, you can choose to refer to the quantitative business results from those who implemented SAP S/4HANA or build your own benchmarking relevant to the business needs or industry.
At Cox-Little & Company, we help manufacturers set realistic transition roadmaps and detailed assessments of performance improvements and optimizations with SAP ECC 6.0 and SAP S/4AHANA. The team at Cox-Little with ERP experts having experience in various aspects of enterprise software implementation can help guide businesses with their current and upcoming SAP software implementation or another ERP projects. Contact Cox-Little today to discuss your enterprise software needs.