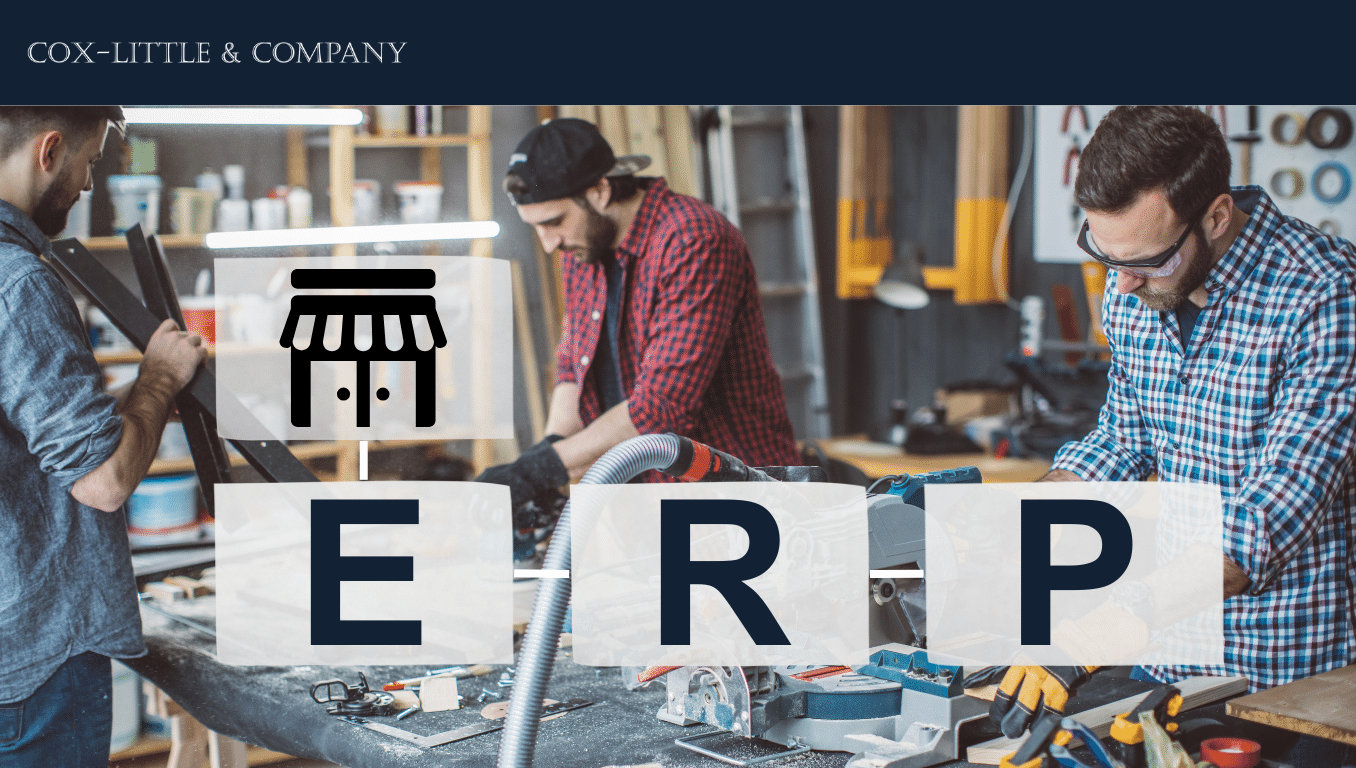 Before the rise of the cloud, enterprise resource planning (ERP) software was the exclusive domain of big businesses; large corporations that could afford to maintain a modern data center to operate its ERP platform. Then, things changed. Cloud infrastructure became sufficiently mainstream so as to allow for the development of cloud-based ERP systems. 
Cloud ERP platforms placed this enterprise software within the financial reach of startups, small businesses, and medium-sized enterprises. In fact, that brings us to the first of many benefits of ERP for small businesses. 
Cloud ERP is Affordable With a Reasonable Cost of Ownership
Cloud-based enterprise software platforms are particularly affordable thanks to a couple of factors. When compared to traditional software licenses and software for on-prem ERP, cloud-based ERP is by far the most budget-friendly. The software-as-a-service (SaaS) model allows for monthly payments, which are far more affordable than a one-time expenditure to acquire ERP software for an on-premise configuration. 
What's more, cloud ERP typically uses a pay-as-you-go approach for technical resources, meaning you pay for actual usage instead of reserving a block of resources that you may or may not use in full. 
ERP is Scalable So it Grows as Your Business Grows
Cloud-based ERP platforms are very scalable, with additional resources made available as need increases or decreases. Autoscaling is important because small businesses tend to evolve significantly as they expand. This means it's important to have an enterprise software platform that will grow and evolve alongside that company. 
ERP Systems Are Highly Customizable
The highly-customizable nature of ERP systems is one of the characteristics that set these platforms apart from all others. An implementation partner will oversee the configuration of multiple modules — one for each department or division, plus some additional modules to accommodate the company's operational needs. 
The ERP platform is configured in a manner that will support the small business workflows and processes, streamlining operations with great efficiency. This underscores the importance of pre-planning since your implementation partner will require a comprehensive understanding of your company's operations.
Beyond the initial deployment, your ERP implementation partner can configure additional ERP modules to accommodate operations that have expanded and changed. 
Ease of Implementation is Greater for Small Businesses
It is typically easier to establish an enterprise software platform at a time when the company is still considered a small business. Not only is there less configuration required, but the operations and processes are typically much simpler. Additionally, the initial onboarding process is easier for small business since you are dealing with a relatively small group compared to 
Your ERP implementation partner will examine your existing processes and workflows since they will inform and impact the configuration. This phase often results in the identification of inefficiencies, thereby allowing for the optimization of a company's workflows and processes. What's more, by acquiring ERP software, small businesses are well-positioned to architect new, highly-efficient processes and workflows in a way that aligns with the platform.
ERP Software Centralizes a Company's Software and Data
An ERP system serves as a company's digital core, centralizing its databases and software systems in a single platform. It is common for a small business to use half a dozen or more different stand-alone software platforms to keep the wheels turning. These platforms are subsequently sundowned in favor of an ERP system, which is designed to include features and functionalities that mirror those found in third-party software platforms. 
The act of combining all of a company's systems into a single platform creates a cohesive digital environment that is more conducive to collaboration. This is the first step in preventing the creation of silos or removing any silos that have started to form amongst the departments of your small business. 
Centralizing data into a single database leads to a major strategic advantage too because company leaders are afforded an eagle's eye view of the data. The related analytics metrics allow for data-driven decision-making, which is a critical capability when it comes to developing a long-term business strategy that drives growth. 
ERP Software Empowers a Small Business and Drives Productivity
The right enterprise software can be empowering to a small business, especially when that platform has been custom-tailored to suit the company's operations and workflows. An ERP platform serves as a unified, collaboration-friendly interface where departmental silos are dismantled.
The customized modules are packed with features and functionalities that drive productivity and this has a dramatic impact on morale and overall mood within an organization. Greater productivity translates into higher profits — a boost to your bottom line.  
Greater Control as One of the Benefits of ERP for Small Business
Company leaders and stakeholders gain a fair amount of control when they implement an ERP software system. Instead of dealing with third-party software platforms and online SaaS portals, you have a fully customized enterprise software system and database that is under your full and complete control. 
Effective data management and true data ownership is crucial. Fortunately, an ERP platform allows for full control of your data and other digital assets. A company's data is often its most valuable asset — one that must be protected. Third-party software platforms routinely deny users true ownership of their data and often, the security and retention practices leave much to be desired. Migrating your data to an ERP platform shifts the control to your side of the court.
Better Regulatory Compliance With ERP Software Implementation
Regulatory compliance is a very real risk management issue for companies in a number of industries, including healthcare and the financial sector. Fortunately, the implementation of an ERP system allows for greater visibility and insights into a company's operations. This leads to the effective identification of potential non-compliance issues and other risks or vulnerabilities that may pose a threat. 
Risk management efforts are forwarded by an ERP implementation, particularly if the business opts for a platform that includes risk management tools as one of its modules. 
ERP Data Allows for Better Long-Term Planning and Strategy Development
The data generated by an ERP software system can be extremely useful for the development of a business strategy and long-term planning. Data-driven decision making is extremely effective since you are basing your choices on hard facts and trends. 
The combination of multiple systems into a single database is what allows for the generation of analytics and metrics — the data that will be used to devise a winning business strategy and long-term plan. 
ERP systems also usually include reporting functionalities. No more submitting requests to the IT department in an attempt to pull data for an upcoming meeting. A small business enterprise software system will typically feature reporting tools and a dashboard with the most relevant metrics. 
The benefits of ERP for small business are many and varied, with the potential for tremendous ROI and strategic gains. But with so many ERP systems available, actually choosing and implementing the right one can be challenging. That's where we come in here at Cox-Little. Our ERP experts have extensive experience in the realm of enterprise software, making us well-positioned to guide you toward success with an ERP platform that meets your every need. Contact Cox-Little to get started selecting a cloud-based ERP system that will elevate your small business to the next level.