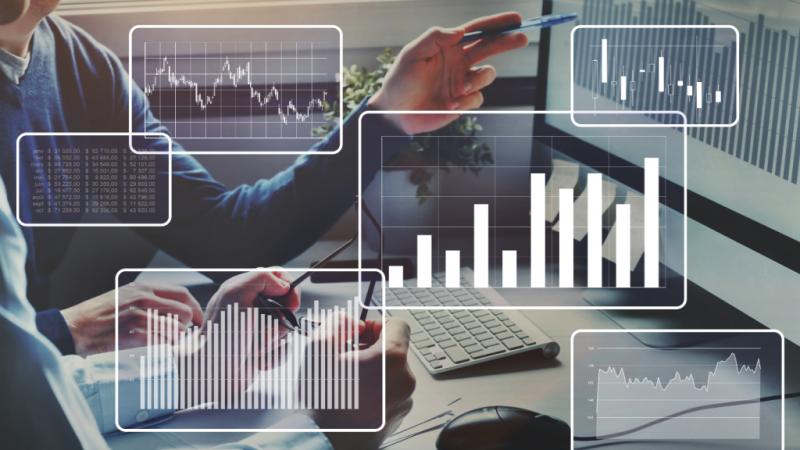 NetSuite ERP is commonly cited as the world's most-used enterprise resource planning platform. Developed by Oracle, NetSuite ERP is a powerful cloud-based enterprise software interface. It has capabilities that suit a broad range of organizations.
Project 360 is among the newest NetSuite ERP features, delivering powerful metrics and insights that can be leveraged in countless ways. Oracle released the interface in January 2022, indicating that it was created with service-based businesses in mind. The Project 360 dashboard interface pulls information from across the enterprise resource planning software platform, centralizing information with charts, reports, data visualizations, and abbreviated status notations.
What is Project 360?
NetSuite ERP parent company Oracle announced on January 19, 2022, that it was unveiling a new dashboard — Project 360 — inside the NetSuite SuiteProjects interface. Project 360 is a centralized dashboard feature that compiles data and insights from the SuiteProjects regions of the cloud ERP platform. Project managers are clearly Oracle's target user, although the interface offers value to individuals in other roles too.
The NetSuite Project 360 dashboard includes various analytics and metrics, statuses, and reports, among other information. This information is intended to "give project managers greater insight into vital project information. This helps project managers minimize administrative tasks and quickly identify projects needing attention and take the appropriate corrective action," according to Oracle.
NetSuite ERP's Project 360 interface was designed to provide a consolidated, easy-to-digest perspective on critical analytics and metrics — data that was previously dispersed throughout SuiteProjects. The centralization of key data metrics and insights is one of the core benefits of ERP platforms such as NetSuite. Project 360 pushes toward this objective with its unified and centralized dashboard that draws data from throughout the system.
The Features of Project 360 and How It Can Be Utilized
Oracle NetSuite ERP's Project 360 dashboard was designed to combine elements of a traditional ERP platform, alongside features of a customer relationship management (CRM) platform, human resources (HR) software, and accounting software.
The Project 360 NetSuite interface was designed to deliver "a centralized view into vital project information, enabling them to easily monitor KPIs. It can also decrease administrative time by giving project managers access to navigate to specific areas of the projects from one localized workspace," according to Oracle.
With Project 360, NetSuite ERP users are empowered to perform tasks such as the following.
Client and Customer Info – Keeping track of clients or customers is a challenge, especially at scale. The Project 360 interface features client profiles with contact information, an "upfront synopsis" and easy access to data that is related to that customer or client.
Client and Project Health Data – Many factors affect the "health" of a customer relationship or project. The data in the NetSuite ERP platform can be compiled to generate insights on status and "health." Project 360 collects data points related to project planning, billing, project budget, and "resourcing," among other things. This information is pulled together to offer a bird's eye view.
Analyzing Budgets – Spending metrics, budget allocations, and other financial figures can be visualized in reports, charts, and status updates. Project 360 includes a Project Forecast Estimate at Completion (EAC) tool that evaluates data and offers calculations. This helps to determine if a project is going to be completed on budget.
Billing and Invoice Monitoring – Project billing can be dicey and with multiple clients and projects underway, keeping track of invoicing is a challenge. The Project 360 interface displays billable work, information on work that has yet to be billed, and tools that allow users to generate invoices.
Evaluating Profitability – Is a specific customer generating a profit? Is your company losing money on a particular client? Crunch the numbers and you may be surprised. Profitability is difficult to gauge without performing a comprehensive analysis. NetSuite's Project 360 dashboard includes tools that can be used to evaluate expenditures and revenue. This results in profitability evaluations becoming far more straightforward.
Evaluating Resources and Allocation – Do you know what resources are assigned to a specific client, project or customer? How much billable time has a resource invested working for a specific client? Are additional resources required? Evaluating and tracking resources is challenging at the best of times. Project 360's dashboard features a "'social view' (names and pictures) of the project team, a visualization of the project Gantt chart, and insights into how much time each resource has spent against the total for each assignment."
Components of Oracle's Cloud ERP Platform
The NetSuite Project 360 dashboard is just one feature in the cloud-based interface. Oracle's platform is quite comprehensive, making it a popular choice among organizations in a broad range of industries.
Enterprise Resource Planning (ERP): Oracle NetSuite's core functionalities are centered around ERP. Enterprise resource planning software centralizes a company's core business functions into a single interface. This includes accounting, HR, manufacturing, supply chain management, logistics, and sales and marketing.
Customer Relationship Management (CRM): NetSuite includes CRM functionalities that allow for the monitoring, management, and engagement of customers.
Professional Services Automation (PSA): Service industry companies can leverage PSA technology to manage and automate processes related to their service offerings. NetSuite's PSA functionalities include everything from time tracking and project management tools, to invoicing, business intelligence, and financials.
Oracle's NetSuite cloud-based ERP software is also packed with tools such as e-commerce solutions related to point of sale (POS) systems, inventory management, and fulfillment. And no enterprise resource planning platform would be complete without a variety of reporting and analytics tools. These analytics functionalities are among the most advantageous when you consider that ERP is favored for its ability to centralize all of a company's data into a single database.
Is NetSuite Cloud ERP With Project 360 Right for My Business?
Cloud-based ERP platforms like Oracle NetSuite aren't just for huge corporations. Organizations of all sizes can leverage highly-scalable cloud-based ERP systems, although finding the ideal platform can be challenging.
At Cox-Little, we have access to seasoned cloud ERP experts who have deployed enterprise resource management platforms for organizations of all sizes. Our ERP consultants work with the client to understand their needs; this enables us to guide the client toward the best technology for their requirements. Contact Cox-Little today to learn more about hiring ERP solutions professionals.