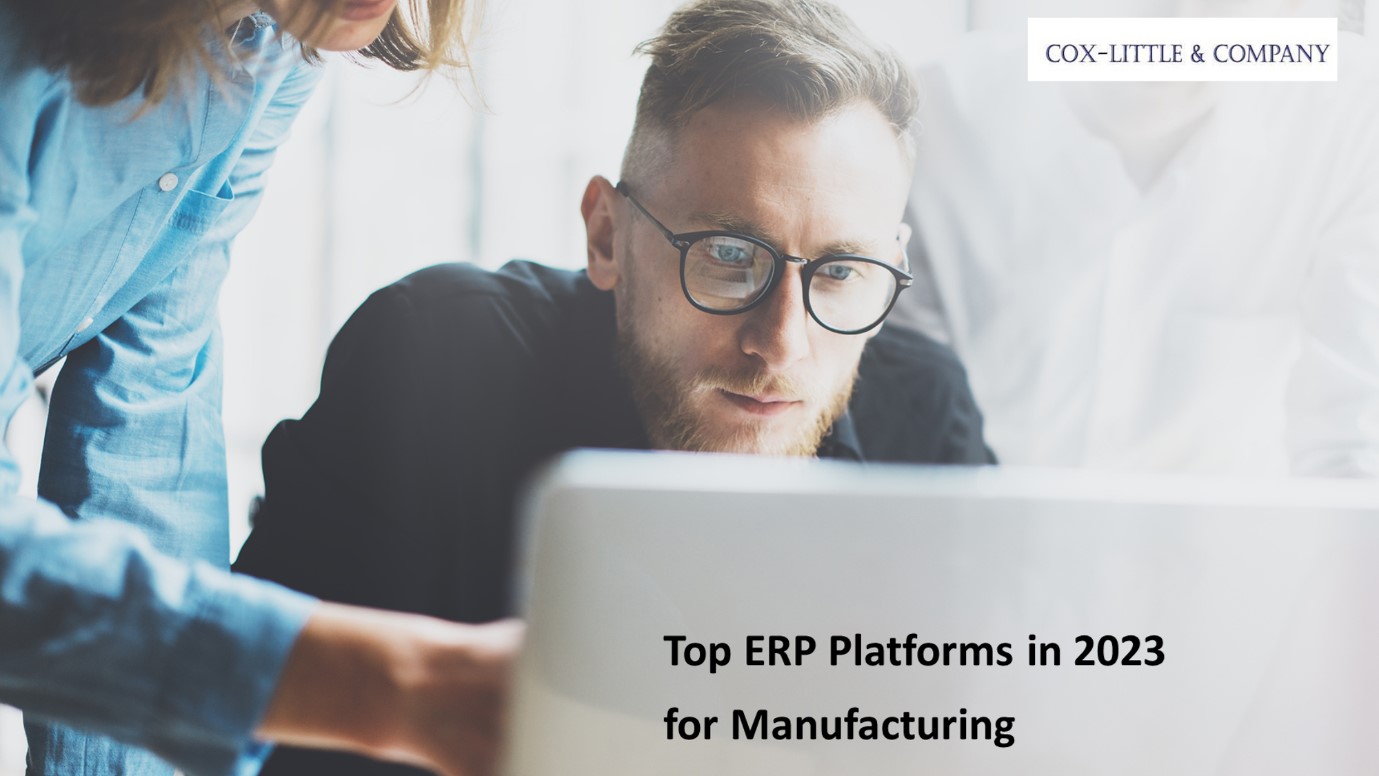 Companies need robust and efficient enterprise resource planning (ERP) platforms to streamline operations, enhance productivity, and maintain a competitive edge in the fast-paced manufacturing world. As we step into 2023, several ERP platforms have emerged as industry leaders, offering comprehensive solutions tailored to the specific needs of these sectors. The global ERP software market was valued at USD 54.76 billion in 2022, of which the manufacturing and services segment held the largest share of over 20.0%
In this blog post, we will explore the top ERP platforms in 2023 that are revolutionizing the way manufacturing companies manage their processes and drive growth.
Which ERP platform is best for you?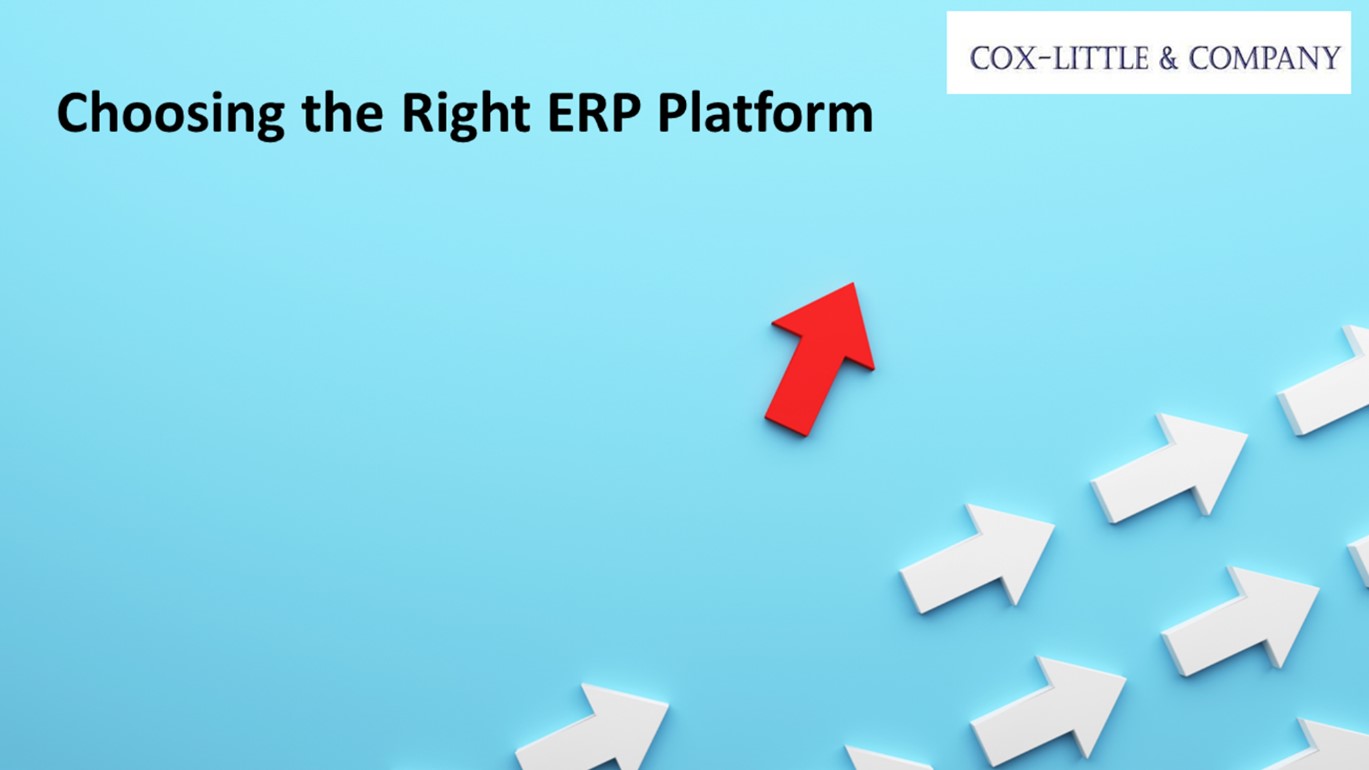 When evaluating a manufacturing ERP system, buyers must consider the size of their business, as it plays a significant role in determining the most suitable solution. Understanding the different tiers of ERP systems and aligning them with your business size is essential. While the boundaries of these categories can be flexible, they serve as a guideline for manufacturing companies to identify their specific requirements when seeking an ERP software solution.
Small Business: This category comprises businesses with one to 100 employees. Typically, small manufacturing companies do not have a dedicated IT department, which affects their technology capabilities and resources.
Medium Business: Businesses falling within this range employ 100 to 500 individuals. Medium-sized manufacturing companies may or may not have a dedicated IT department, but they often have IT specialists to handle technology-related tasks and challenges.
Large Business: This category includes businesses with over 500 employees. Large manufacturing companies almost always have dedicated IT departments with skilled professionals to manage their complex technology infrastructure.
Determining the size of your business is crucial because different ERP platforms cater to specific market segments. For instance, SAP Business One is popular among small and medium-sized businesses (SMBs) due to its tailored features and scalability. On the other hand, solutions like Oracle ERP offer extensive scalability to accommodate large networks with hundreds or even thousands of users. Small business ERP solutions are often designed to be implemented without requiring an IT department, whereas enterprise-scale ERP systems may necessitate more substantial IT support from the client.
Key Features to look out for in ERP Solutions for Manufacturing
While the specific features businesses prioritize in evaluating ERP platforms may vary based on their unique business processes and requirements, several standard features are commonly found in manufacturing ERP software systems and deliver significant benefits to all manufacturing operations. These features are discussed briefly below:
Accounting and Financial Management: ERP systems streamline accounting processes, automating tasks such as tracking accounts payable and receivable, synchronizing financial data, and facilitating accurate tax bookkeeping.
Inventory Management: ERP systems provide real-time visibility into inventory levels, enabling manufacturers to track the movement of raw materials, work-in-progress, and finished goods. Integration with technologies like RFID inventory tracking simplifies inventory management. Project Management: Advanced project management features in ERP systems facilitate production planning, material tracking, cost monitoring, and performance assessment. These features include budgeting, scheduling, resource utilization tracking, risk management, and improvement planning to enhance project coordination and productivity.
Asset Management: Manufacturing ERP systems help companies manage their valuable assets, such as factory equipment and vehicle fleets, by tracking their status, location, and maintenance history.
Customer Relations: ERP systems often include customer relationship management (CRM) features to track customer relationships and optimize order fulfillment.
Supply Chain Management: ERP suites incorporate supply chain management functions to streamline procurement, warehousing, and logistics processes, enhancing overall supply chain efficiency.
Payroll: Manufacturing ERP software typically offers automated payroll functions to ensure timely and authorized payment of employees, including tracking overtime and meeting payroll obligations consistently.
Predictive Analytics: ERP systems offer rich data and flexible analysis tools for predictive analytics, allowing businesses to anticipate future fluctuations in supply and demand based on historical data, thus enabling better decision-making.
Permissions: A responsive permissions system ensures employee data access while maintaining security and creating specialized access privileges for higher management.
Top enterprise resource planning software in 2023 for Manufacturing
With the rapid advancement of technology, financial management faces the crucial decision of whether their existing on-premises ERP system can keep up or if it's time to transition to a new ERP solution. Cloud-based manufacturing ERPs offer numerous benefits, such as streamlined workflows, automated processes, cost savings in labor and IT expenses, accelerated financial closing, and AI-powered business intelligence.
Here is a list of top manufacturing ERP platforms in 2023. When choosing an ERP software, selecting a solution that aligns with the size of your manufacturing business, offers scalability to accommodate future growth, provides features that enhance decision-making and profitability, and fits within your budgetary constraints is essential.
SAP S/4HANA
SAP S/4HANA has become one of the most powerful and widely adopted ERP platforms across industries. With real-time analytics, intelligent automation, and integrated modules, SAP S/4HANA provides manufacturers with end-to-end visibility into their supply chain, production, and financial processes.
Since the early 1970s, SAP Software has been synonymous with ERP Systems, and for a significant period, it held a monopoly in the ERP market. Even today, numerous manufacturing enterprises worldwide rely on SAP's legacy systems, such as SAP Business One, SAP Business ByDesign, and SAP Business All-In-One.
SAP has evolved and introduced its latest system, S/4HANA, a competitive and robust modern-day ERP solution. S/4HANA is built on the versatile and powerful SAP HANA platform and is available in the cloud. This new offering from SAP is not only suitable for large manufacturers spanning various industries on a domestic or global scale but is also an attractive option for mid-market manufacturers who are venturing into their first ERP implementation.
Oracle NetSuite
Oracle NetSuite is a cloud-based ERP platform offering a comprehensive application suite for manufacturing businesses. Now an Oracle Software, NetSuite ERP has played a pivotal role in making ERP system capabilities accessible to smaller and mid-sized manufacturers. With its affordable pricing, straightforward cloud-based implementation, and scalability, NetSuite has become the go-to choice for many manufacturers as their initial ERP solution.
Notably, NetSuite was one of the pioneers in offering Mobile ERP functionality specifically designed for manufacturers. As a result, it has become the preferred replacement for outdated QuickBooks systems, surpassing other ERP options in terms of adoption by manufacturers needing an upgraded solution.
NetSuite provides end-to-end visibility into financials, supply chain, inventory, and production processes, enabling organizations to make data-driven decisions and drive operational efficiency. The platform's advanced features, such as demand planning, order management, and warehouse management, empower businesses to streamline operations, optimize inventory levels, and improve customer service. Its modular structure allows companies to customize their ERP system according to their specific needs.
Microsoft Dynamics 365
Microsoft Dynamics 365 caters to the unique requirements of the manufacturing sectors. Integrating core business functions, including finance, supply chain, manufacturing, and sales, Dynamics 365 provides a unified view of operations, facilitating informed decision-making.
For the past three decades, Microsoft Dynamics has established itself as a prominent dynasty of ERP products, encompassing offerings like Microsoft Dynamics AX, Microsoft Dynamics GP, and Microsoft Dynamics NAV, tailored for the manufacturing sector. Presently, the modern incarnation of this lineage, Dynamics 365 Business Central (BC), combines the strengths of its legacy counterparts into a flexible and cost-effective cloud-based system.
With its user-friendly pricing structure and streamlined cloud implementation, Dynamics 365 BC is an excellent choice for manufacturers of various sizes and diverse industries seeking a seamless and powerful digital transformation. Whether it's a smaller, midsize, or enterprise-level manufacturer, Dynamics 365 BC presents a compelling option for those seeking to embrace a modern and robust ERP solution.
The platform leverages AI and machine learning capabilities to offer predictive insights, demand forecasting, and preventive maintenance, enabling businesses to improve operational efficiency and reduce costs. With its seamless integration with other Microsoft tools, such as Office 365 and Power BI, Dynamics 365 offers a user-friendly and familiar environment for businesses to manage their processes effectively.
Infor CloudSuite Industrial (SyteLine)
Infor CloudSuite Industrial, formerly SyteLine, is a robust ERP platform for manufacturing and industrial companies. It enables businesses to automate manufacturing processes, optimize production schedules, and improve quality control. Infor boasts a broad range of ERP solutions catering to various industries, but CloudSuite Industrial ERP stands out as the most comprehensive and robust offering when it comes to discrete manufacturing. Formerly recognized as Syteline, CloudSuite Industrial ERP is available in the cloud and on-premises, offering enhanced core functionalities tailored for intricate mixed-mode manufacturing processes.
With its Extend and Evolve components, businesses have the flexibility to design and deploy applications as required, providing a customizable and adaptable experience. CloudSuite Industrial ERP is particularly well-suited for sizable manufacturing enterprises with annual revenues exceeding $250 million, offering the advanced features and scalability necessary to support their operations.
Infor CloudSuite Industrial offers comprehensive functionalities, including order management, inventory control, shop floor control, and financial management. The platform's user-friendly interface and intuitive navigation enhance user productivity and facilitate quick adoption. Moreover, Infor's industry-specific features and deep domain expertise make CloudSuite Industrial a preferred choice for manufacturing and industrial organizations.
Plex Systems
Plex Systems is a cloud-based ERP platform that specializes in serving the manufacturing industry. It provides end-to-end solutions, including manufacturing execution systems (MES), supply chain management, quality management, and financials. Plex Systems' real-time data analytics and shop floor automation capabilities enable manufacturers to monitor and control their operations efficiently. The platform's strong focus on compliance, traceability, and quality management ensures adherence to industry standards and regulatory requirements. With its flexible deployment options and scalable architecture, Plex Systems caters to the needs of small to large manufacturing companies.
Acumatica ERP
Acumatica is a cloud-based software offered as Software as a Service (SaaS), specifically designed to meet the needs of various industries, including Manufacturing. It provides industry-specific editions to cater to different types of businesses. Acumatica offers a Small Business edition, suitable for companies with up to 10 users, an Advanced edition for mid-market firms ranging from 10 to 250 users, and an Enterprise edition for larger companies with over 250 users. One of the critical highlights of Acumatica is its innovative ERP pricing model.
For manufacturing companies, Acumatica offers comprehensive features for work order management, facilitating efficient production processes. Acumatica's Order Management module encompasses requisitions, purchase orders, and sales orders, seamlessly integrating with Inventory Management. The Field Service module is also available for manufacturing companies that require robust service management capabilities to handle field operations effectively.
Workday
Initially focused on providing a Software-as-a-Service (SaaS) Human Capital Management (HCM) application, Workday has since expanded its range of offerings to include financial management and enterprise planning, primarily targeting service-based organizations rather than those centered around products. The company's executives aim to eliminate the term "ERP" entirely and replace it with "enterprise management cloud."
Although Workday does not possess the extensive array of industry-specific ERP modules that traditional vendors can offer, especially in areas such as supply chain and manufacturing, it positions itself as a formidable contender seeking to disrupt the conventional ERP landscape. Workday exclusively operates in the cloud and provides a best-of-breed alternative, specializing in financials, HR, payroll, and planning. With a consistent growth rate of 25% and annual revenue surpassing $4 billion, Workday has established itself as an advanced ERP system suitable for medium-sized and large companies across all industries, including manufacturing.
Workday's ERP system operates on a cloud-based SaaS model and encompasses advanced real-time analytics, business intelligence, Workday Adaptive Planning for financial planning, human capital management, spend management, and project management.
QAD
QAD Adaptive ERP is a cloud-based ERP system for manufacturing on a contemporary platform. QAD is renowned for its efficient and expeditious implementation processes, supported by worldwide customer assistance available 24/7. This system is particularly well-suited for mid-sized discrete manufacturers with revenue exceeding $50 million and aspirations for expansion. Offering a comprehensive suite of QAD application integrations, QAD Adaptive ERP is designed to meet the evolving and intricate requirements of various manufacturing industries across the globe.
Financial Force
FinancialForce ERP is a comprehensive cloud-based ERP solution that specializes in financial management and accounting processes. It offers a range of modules and functionalities, including general ledger, accounts payable and receivable, cash management, billing, revenue recognition, and financial reporting.
Built on the Salesforce platform, FinancialForce ERP seamlessly integrates with Salesforce CRM, providing organizations with a unified platform for managing their financial and customer relationship management processes. With real-time insights and analytics, FinancialForce ERP enables businesses to make informed financial decisions, streamline their operations, and improve overall efficiency. It is particularly well-suited for service-based organizations and companies that value the scalability and flexibility of a cloud-based ERP system.
Final Words: Choosing the right ERP Solution in 2023
Choosing the right ERP platform can significantly impact business performance and competitiveness in the manufacturing sector. The top ERP platforms in 2023 enable organizations to streamline their processes, optimize operations, enhance visibility, and drive growth. However, it is crucial for businesses to thoroughly evaluate their specific requirements, conduct detailed vendor assessments, and consider factors like scalability, customization options, implementation support, and long-term costs before selecting an ERP platform. By making an informed choice, companies can leverage these top ERP platforms to stay ahead in the dynamic manufacturing world.