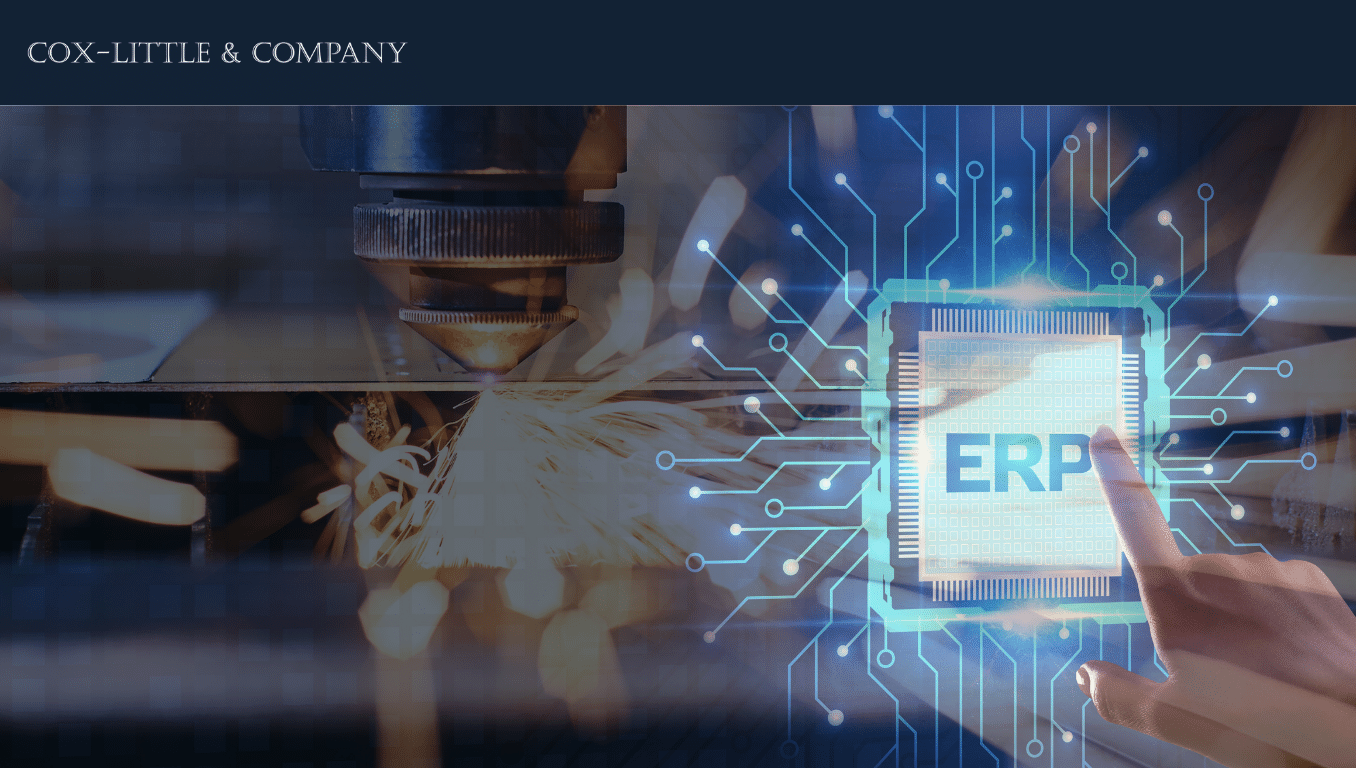 Gone are the days when enterprise resource planning (ERP) software was the exclusive domain of big corporations with high-tech on-premise data centers. Today's small business can leverage these enterprise software platforms too now, thanks to the rise of cloud-based ERP systems. 
Of the many industries and business sectors, it is the manufacturers who stand to see some of the most significant benefits from implementing an ERP platform. The complex, multi-faceted nature of a manufacturer's operations calls for lots of technology to power production and distribution. Modern ERP platforms can be configured in a way that makes them perfectly suited to the task, whether it's a startup, an established small business, or a mid-size enterprise. 
What Does a Small Business' Manufacturing ERP Platform Include? 
Manufacturing ERP software systems are powerful platforms that centralize a company's operations using a single database. A company can replace its disparate, stand-alone third-party software systems, merging all of those functionalities, tools, and features into its new ERP platform. 
ERP systems are composed of modules, each of which features different functionalities. You can think of an ERP module as a compartment of sorts that contains a toolset designed for a specific business function. There is generally one module for each of a company's divisions or departments. 
A manufacturing company's enterprise software platform is configured and customized during the ERP implementation process. No two implementations are identical. Additionally, a company may opt to retain some of its existing third-party software instead of merging those capabilities into its ERP interface. Generally, a manufacturing company will opt to include the following modules in their ERP implementation. 
Accounting, Payroll and Financials

Human Resources (HR) and Personnel Management

Procurement and Supply Chain Management

Marketing and Sales/Wholesale

Orders and Fulfillment 

CRM Capabilities

Manufacturing and Assembly Line Operations 

Distribution, Shipping and Logistics
Manufacturing operations can be extremely complex, with a high degree of siloing amongst the various divisions, especially at the enterprise software level. It is not uncommon for a small manufacturer to have a dozen or more separate software platforms that are used to manage various aspects of their operations. 
ERP systems effectively centralize a company's enterprise software in a way that pulls down the digital walls, allowing for greater visibility and improved operational insights. These systems, with their single, centralized databases, allow for the generation of data analytics and insights that can be exported in reports. Company leaders of the most successful small businesses are always looking for ways to improve efficiency and boost productivity. Analytics and reports are the ideal mechanism for promoting data-driven decision-making. In fact, these data analytics can be a game-changer for small businesses because just a few changes can have a tremendous impact at this scale. 
Using Integrations in Manufacturing ERP for Small Business
In cases where it would be impractical to replicate a functionality within an ERP interface — such is the case for banking functionalities or payment portals such as Paypal — the ERP implementation partner can leverage API integrations. 
API integrations are used to achieve a connection between a third-party platform and the enterprise software system. These integrations facilitate the ability for two platforms to "talk" and sync data. For instance, a Paypal integration would allow you to see Paypal transaction data within your ERP platform's accounting and order fulfillment modules. The ERP implementation team can configure the system so data automatically syncs from Paypal and data populates to the ERP interface. This allows you to avoid a scenario where the user must manually log into Paypal to check on a transaction. 
A large segment of third-party platforms support API integrations by offering publicly-accessible SDK toolkits and accompanying APIs that your ERP implementation team's developers will use to achieve an integration. In cases where they are not available, the development team can typically establish a custom integration. 
Choosing the Best Manufacturing ERP for Small Businesses
Finding the best manufacturing ERP software platform for a small business can be a tremendous challenge simply due to the fact that it is very difficult to achieve an apples-to-apples comparison in the enterprise software space. Choices abound, many small businesses turn to an ERP consultant to aid in the software selection process. This is especially beneficial for companies in a niche such as manufacturing since you will need a platform with a highly-diverse variety of tools, features and functionalities.
Here are a few points to consider as you embark upon your search for the best manufacturing ERP platform for your small business. 
Does the ERP Platform meet your needs as a manufacturer? – Take a careful look at the enterprise software system's feature set. How do they align with your current needs? Your future needs? Take some time to consult with the leaders of each department and division of your company to determine what software systems they're currently using and what features and tools are included within each platform and any additional features that would be useful. Create a checklist of this information and use it to guide your evaluation of the available ERP software systems. While there are a number of manufacturing ERP systems available, you could find that a non-specialized platform will effectively meet your needs.
Is it a cloud-based ERP platform? – Cloud-based ERP software is generally the best choice for a small business due to factors such pay-as-you-go pricing and the use of a SaaS model. With SaaS offerings, the service provider typically performs all high-level maintenance and updates. This arrangement is ideal for small businesses since they generally lack the resources to manage this sort of thing in-house as would be required for an on-prem ERP platform or even traditionally-licensed software.   
How scalable is the ERP software platform? – Software scalability is an essential trait in a small business' ERP platform. Presumably, you don't want to remain a small business forevermore so you'll want a platform that will accommodate future growth and expansion. Cloud-based ERP systems are regarded as the best choice when it comes to scalability since resources are autoscaled. In other words, resources are automatically allocated (and, if necessary, re-allocated) as demand changes over time.  
What is the short-term and long-term cost of ownership? – Take the time to understand the short-term expenses and the cost of long-term ownership to ensure the financials align with your budget. There is the cost of the actual software, the cost of maintenance and management of the platform, along with the costs of ERP implementation. The latter is a short-term one-time expense, while the other two are recurring long-term expenses. Some companies may also opt to hire an ERP consultant to help guide the ERP selection, implementation and deployment processes. There is also the cost of user training, although this service is sometimes included in ERP implementation and deployment service offerings. 
Training is really essential if you are going to see maximum ROI from your investment in a manufacturing ERP platform. This is especially critical for a small business, since a single individual's operational impact tends to be greater. Many employees in the manufacturing sector are technology-reluctant. They embrace old-school, metal, gears and oil mechanics. But a lack of tech savvy or a reluctance to embrace change doesn't need to stand in the way of success. With the right training, your team will be making the most of your new ERP platform — and they may even enjoy it! This unique dynamic underscores the importance of hiring an ERP training team that understands the manufacturing sector and has experience working with individuals who may not be overly tech savvy (assuming this trait rings true for your employees.)
In addition to the above-mentioned considerations, you'll also want to be sure that the ERP system that you select includes a solid set of reporting and analytics tools. Small businesses — regardless of industry — need as much data as they can get to drive their business decisions. This information is critical for developing a winning business strategy. Data centralization is one of the key advantages of abandoning disparate, stand-alone software systems and merging everything into a single ERP system. You want to be sure that you are well-equipped to leverage this data in a way that will bring maximum benefit and ROI. 
Picking the best manufacturing ERP software for a small business can be challenging, but Cox-Little can help guide the way. Our ERP experts are familiar with all aspects of these enterprise software platforms, including systems designed for the manufacturing sector. We also understand the unique needs of a small business, which mean that the Cox Little team is well-positioned to get your ERP project off the ground and ultimately, to the finish line, with minimal stress and maximum ROI.
[/fusion_text][/fusion_builder_column][/fusion_builder_row][/fusion_builder_container]