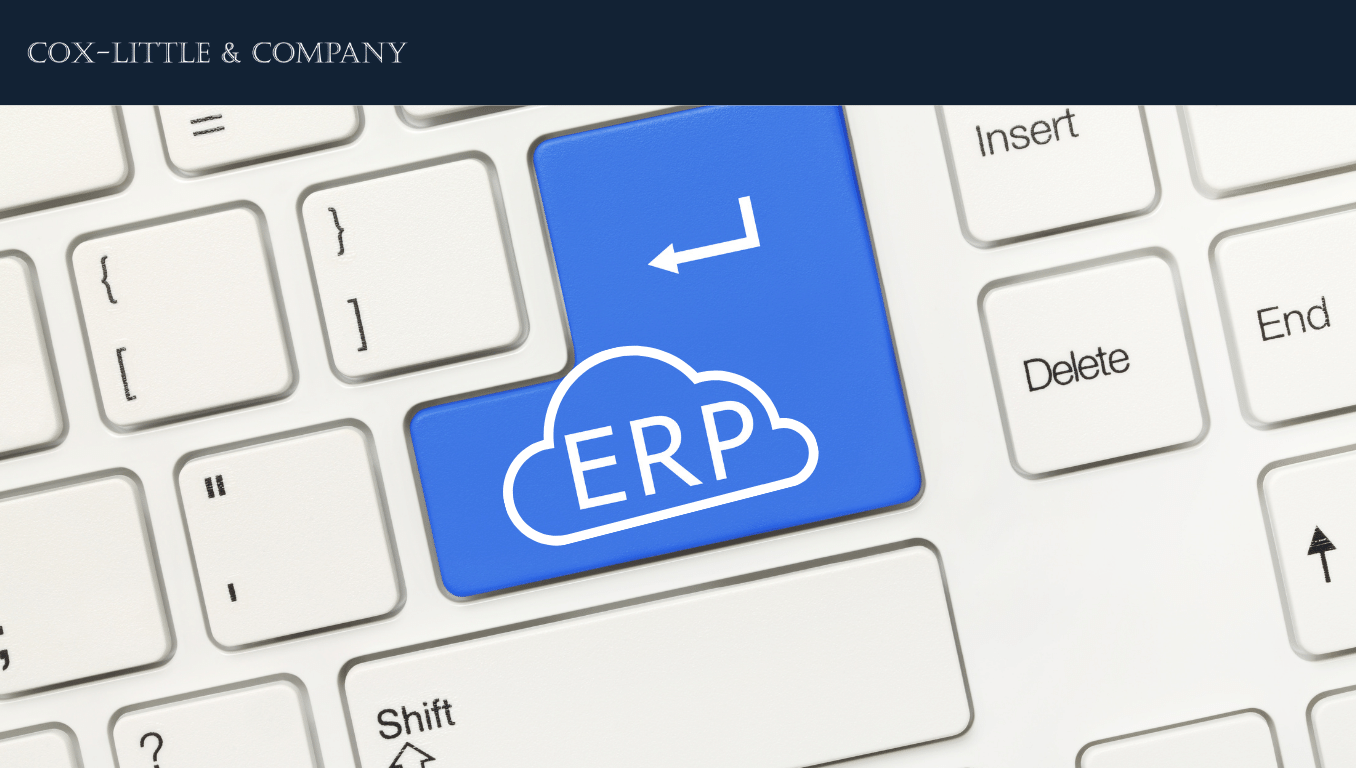 Cloud enterprise resource planning (ERP) systems have seen a dramatic rise in popularity in recent years — and for good reason. Cloud platforms are highly scalable, cost-effective and very secure. The COVID-19 pandemic has been largely credited for the rise of the cloud, as companies sought to reduce overhead and to implement affordable technology that could support remote workers.
In the world of ERP platforms, the cloud has been downright transformative because this technology has placed enterprise resource planning software within financial reach of startups, small businesses and midsize enterprises. For many years, ERP software was the domain of big business; large companies that could afford to maintain their own on-premise ERP platforms. But today's ERP landscape is very different. Cloud ERP represents a financially-feasible option for companies both large and small. 
The benefits of using a cloud enterprise resource planning platform are many and varied. Consider these 20 benefits of using a cloud ERP system for your business. 
Scalability

– Cloud ERP systems are highly scalable, with resources made available on an as-needed basis. What's more, most platforms are configured so that the scaling occurs automatically, without the need for human intervention. This is a far cry from traditional ERP platforms, where you need to buy new hardware if you want to expand and if operations are suddenly scaled back, you're stuck with more hardware than you really need. 

Affordability

– The scalability of cloud ERP software also makes it very affordable. Companies aren't forced to pay for unused resources. You pay for the resources you actually utilize — nothing more and nothing less. Compare to traditional on-prem ERP systems, where you pay to operate a data center filled with computing resources and servers that may or may not be used to capacity.

Security

– Security is a common point of concern for individuals who are unfamiliar with the cloud. They find the idea of a platform that can be accessed from anywhere on the planet via an internet connection is a bit frightening. But security is actually an area where the cloud excels. As the first cloud technology was developed, it became clear that security would need to be a priority due to the inherent vulnerabilities associated with this kind of platform. As a result, cloud security is among the most advanced in the industry. That includes cloud ERP systems. In fact, cloud ERP systems are often more secure than their traditional on-premise counterparts.  

Responsiveness

– Cloud ERP software tends to be highly responsive and zippy — characteristics that translate into higher productivity levels for platform users. Cloud technology moves at a much faster pace than many of the traditional on-premise ERP systems. 

Centralized

– A cloud ERP platform allows you to centralize all of your data into a single database, allowing for the generation of useful insights and analytics. This is perfect for providing business leader's with a bird's eye view of a company's operations. These data sets can also be leveraged for making data-driven business decisions — a decision-making process that is more popular than ever before thanks to the challenges and pressures that have arisen as a direct result of the COVID-19 pandemic. 

Ongoing Software Support

– Today's ERP software developers are focusing their development efforts on cloud ERP platforms, with the on-premise counterparts receiving less and less attention. A couple major ERP companies have indicated that some of their on-prem ERP platforms will only be supported through 2026. This means that companies that opt for a non-cloud ERP system will soon need to migrate to a cloud platform or live with a system that lacks any sort of support or updates. Businesses with a cloud ERP infrastructure will enjoy updates and support indefinitely. 

Accessibility

– A cloud ERP platform can be accessed from anywhere on the planet, which is good news for companies that have a remote workforce. There is no need to rely upon an on-site IT infrastructure and staff can access resources at any time, from any location. Your entire office block could burn to the ground, yet your ERP systems would be untouched, allowing for much-needed continuity. 

Reduced Pressure on In-House IT Teams

– In the case of a traditional on-premise ERP system, maintenance and updates falls almost entirely on the shoulders of the organization's tech team. But that is not the case for cloud-based systems. Cloud ERP platforms are typically very well supported by the developer, effectively reducing the workload that falls on a company's in-house tech team. This frees a company's IT professionals to focus on more important tasks. 

Reduced Overhead

– Cloud-based ERP systems reduce overhead costs significantly when compared to on-premise ERP systems and multiple stand-alone software platforms. Cloud solutions usually feature a low cost of ownership, which makes this technology great for smaller companies that may otherwise be unable to afford ERP software solutions. 

No More Disparate Stand-Alone Systems

– By migrating to a cloud ERP platform, a business can effectively eliminate the use of multiple, stand-alone software platforms. Everything is combined into a single platform with a centralized database. This is good news because those disparate software systems tend to lack efficiency both in an operational sense and in a financial sense. 

The Latest Advances

– Cloud-based ERP systems are a clear focal point for the major ERP development companies. We are seeing aggressive advancement as SAP, Oracle and other ERP heavy weights compete to deliver cutting-edge solutions with emerging technologies. This benefits users who enjoy new features, functionalities and capabilities with each software update. Compare to traditional ERP platforms, which are not seeing these advances; in fact, many are expected to essentially be discontinued within the next 3 to 5 years. 

More Space

– When you choose a cloud ERP system, there is no need to maintain an on-prem data center as would be required for a traditional ERP solution. This frees up valuable office space and it allows companies to operate out of smaller premises, leading to a noticeable cost savings. 

Analytics

– Cloud ERP platforms centralize a company's data — data that was previously spread across multiple platforms and systems. This centralization allows for richer, more comprehensive analytics and metrics, which are critical for data-driven decision making. 

Maintenance

– Traditional ERP systems are rather maintenance heavy since you have software and hardware to consider. The result is a higher cost of ownership than what you would see with a cloud-based platform. With cloud ERP, companies see a far lower maintenance burden, especially if they opt for a platform that is well supported by the developer. 

Friendlier Billing

– Cloud ERP systems are typically billed out on a subscription type of basis with a monthly fee (though you can certainly pre-pay for a year or longer and most companies will even offer a discount.) This billing structure tends to be far more feasible for startups, small businesses and even midsize enterprises. Compare this to traditional on-prem ERP software, whereby a business is typically faced with the sizable one-time expense of a software licensing fee. 

Technical Requirements

– Cloud ERP systems have a leg up over traditional ERP platforms when it comes to technical requirements because you don't have to worry about hardware and on-prem data centers. This negates the need to hire data center staff, resulting in significant cost savings. 

Low Entry Barrier

– Cloud ERP is financially feasible for a broad range of companies, including startups and small businesses. There is no pricey software license, no hardware, no data center and minimal staffing resources are required to oversee and maintain a cloud-based ERP platform. This places enterprise software within the financial reach of virtually every business. That is a far cry from just a decade ago, when traditional ERP was the norm and only larger companies had access to the necessary resources. 

Productivity

–  A business can expect to see improved productivity following the rollout of a new cloud ERP system. This is for a few reasons. Firstly, the platform can be accessed from anywhere on the planet; all you need is an internet connection. These platforms are mobile-friendly too, so you can use a wide range of different devices to get the job done. What's more, these enterprise software systems are customized to suit a company's exact needs and requirements during the implementation phase. The end result is a highly-accessible, custom-tailored platform that drives productivity and profitability. 

Streamlined Process Flows

– During the cloud ERP implementation phase, the implementation team will typically examine the company's existing workflows, processes and objectives. This serves as a great opportunity to re-examine processes and workflows. The implementation partner will configure the enterprise software platform to suit those new and improved process flows, leading to better user experience and higher productivity levels. 

Paper-Free

– The implementation of a cloud-based enterprise resource planning software platform can serve as a great opportunity to go paper-free. Cloud data storage is highly secure, reliable and convenient, but many businesses have yet to go paper-free because it takes a fair amount of time and effort to make the change. But a shift to a new cloud platform represents a great opportunity to move other processes to the cloud — like document and data storage. Going paper-free brings many benefits. No more misplaced or damaged documents. Data is digitized and searchable, allowing for easy access. And information is highly secure in a cloud environment. Plus, going paper-free is an eco-friendly move that demonstrates a company's commitment to the environment.
Deploying a cloud ERP platform can take some time and effort, but the advantages and ROI can be significant. At Cox-Little, we understand the complexity of these platforms and we know what it takes to see a successful, stress-free ERP deployment. We invite you to reach out today and chat with a Cox-Little team member to discuss your cloud ERP project.